Company group building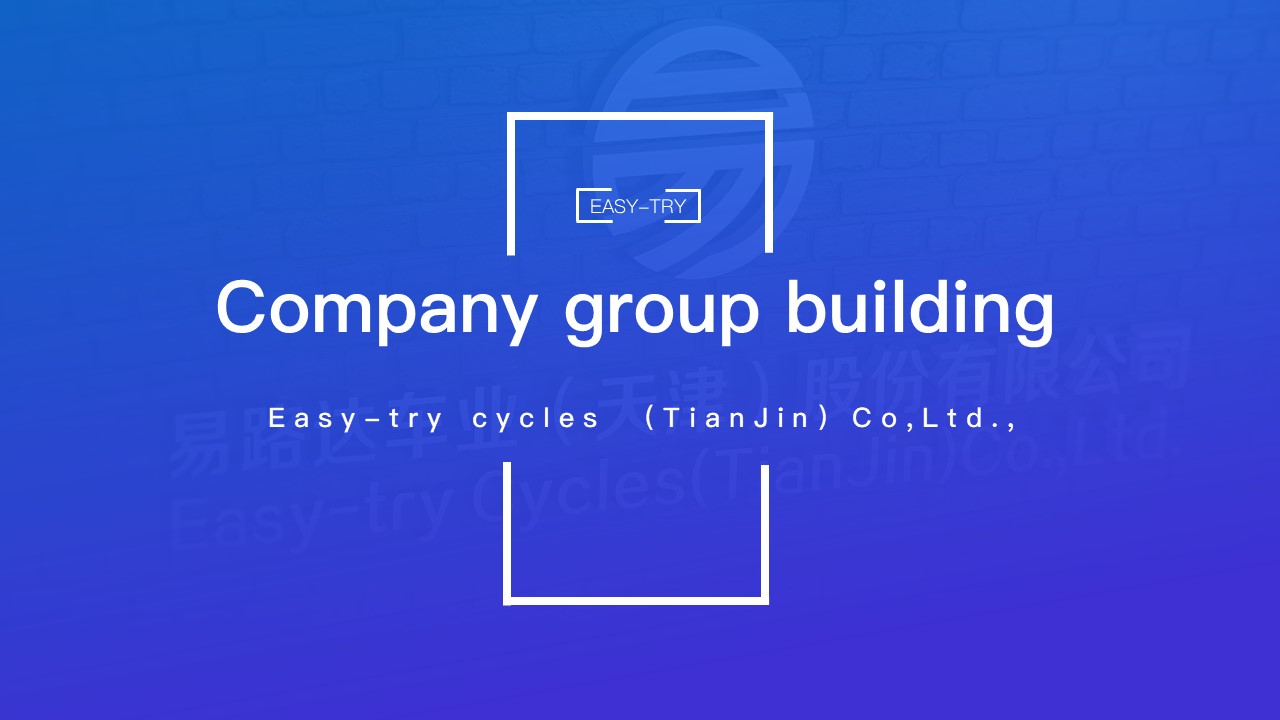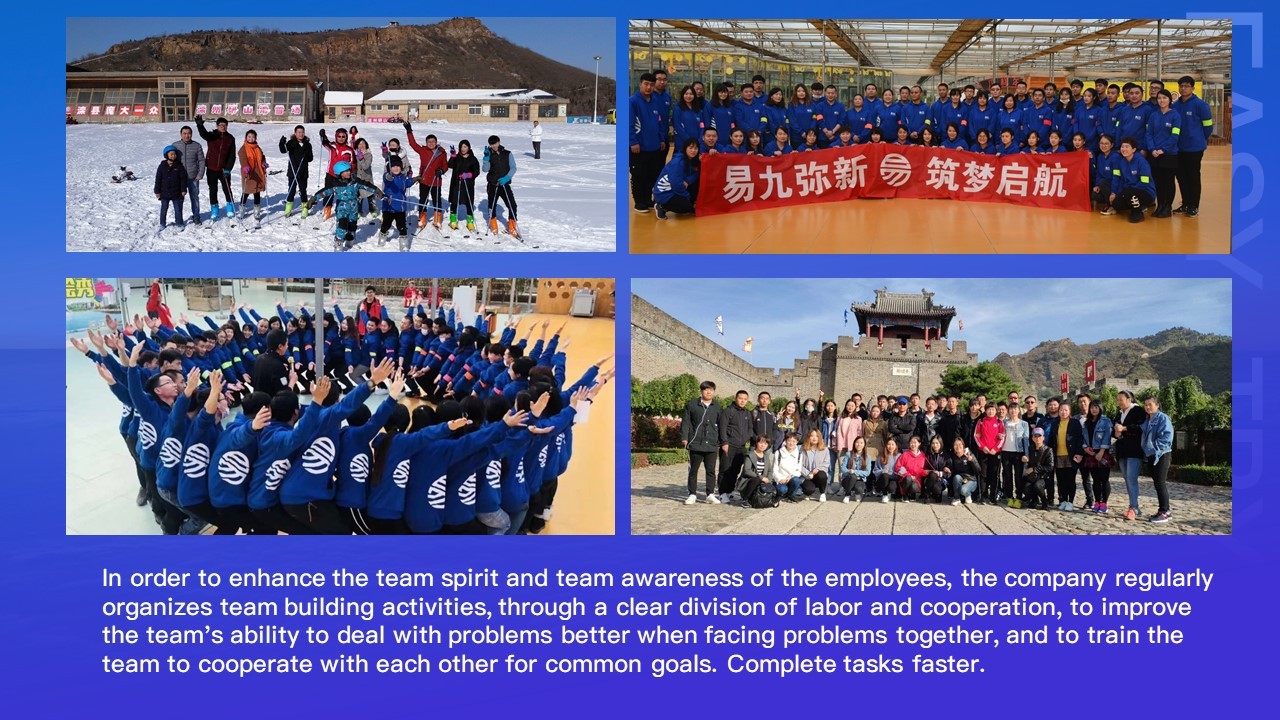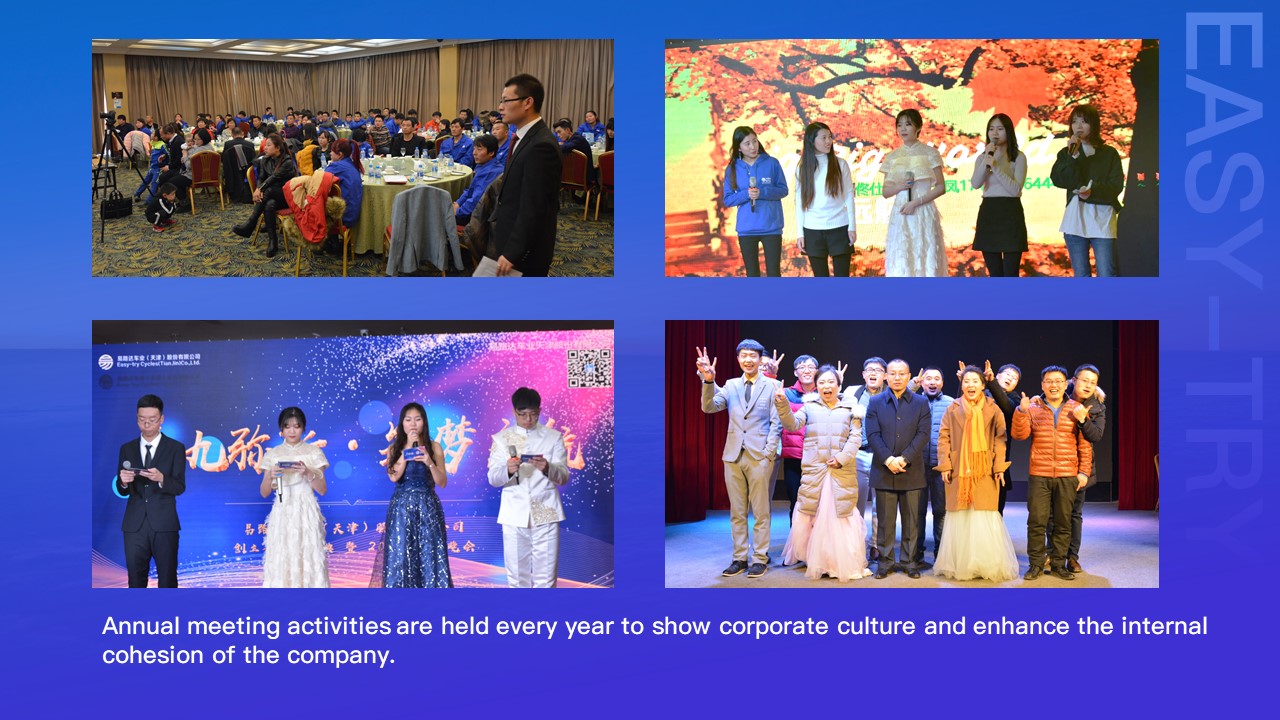 In order to enhance the team spirit and team awareness of the employees, the company regularly organizes team building activities, through a clear division of labor and cooperation, to improve the team's ability to deal with problems better when facing problems together, and to train the team to cooperate with each other for common goals. Complete tasks faster.
Annual meeting activities are held every year to show corporate culture and enhance the internal cohesion of the company.