China Cheap fast electric electric bikes for sharing Promotions
27.5 Inch 27 Speed Disc Brakes Men Electric Bike
easy try

china

45days

98690pieces\yeas
1. It has a handler bar on the screen and bear security protection control..
2. Mud or logo design and advertisement.
3. It has multiple change gear like Shimano 6/7 gear and it runs very fast
4. The front and back center is made from high quality alloy, it has a double wall edge, quality of disc brake, plastic pedal shimano free wheel, leader of the saddle and by hello ten steel sprocket.
electric bikes for sharing Promotions, China fast electric electric bike, Cheap sharing electric bike
27.5 Inch 27 Speed Disc Brakes Men Electric Bike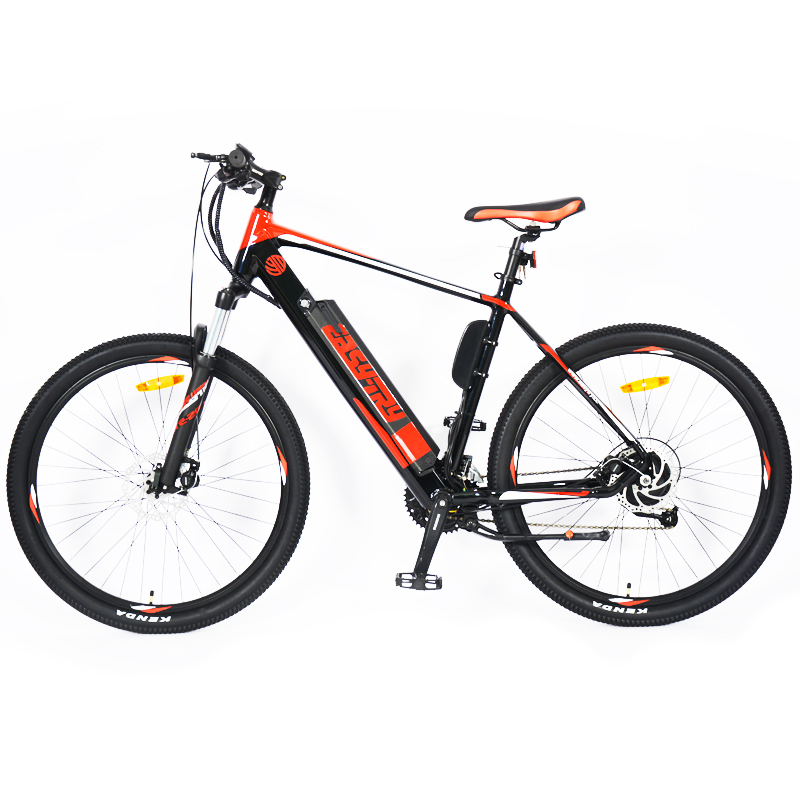 1. The frame is 29 inch light weight aluminum alloy makes the ride comfort.
2. It has a rust protection to protect the bicycle parts rust.
3. Use quality leader saddle to ride more comfortable.
4. Equipped with a solid quality jianda tyre inflated persistent, 25 to 30 km/h top speed
Product feature
1. The valve stem is made from high quality light aluminum alloy.
2. Suspension, can run in the sand and freedom in any environment.
3. According to the customer's requirements, can be steel or aluminum alloy bicycle frame. And size can be chosen by customers. Can be custom color and logo.
4.The battery is invisible, we can't see his presence will not appear in the external leakage of guaranteeing the security of people to use.
5.Tyres are inflated tires, more comfortable when riding.Tire size can be customized, select the size you want.
6.bike Body color and pattern is also can be customized design gives the design that you want
Main parameter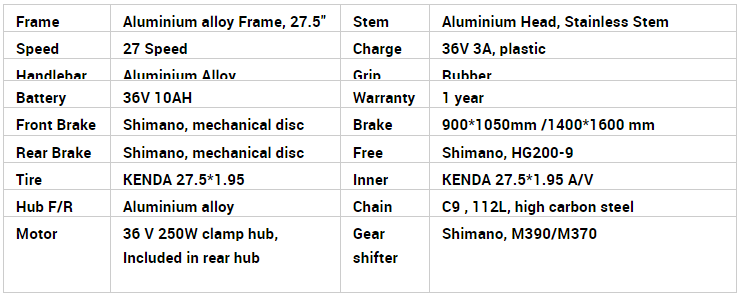 Product detail
Disc Brake
Protect your safe
Suspension Front Fork
Firm and durable
SHIMANO gear
Easy to control