Buy Sales 27.5 inches fashion exercize mountain bike Factory
7 Speed Aluminum Alloy Frame Adult Folding Bike
easy try

china

45days

98690pieces\yeas
1.Folding bike even pedals are collapsible so buyers not only can save a lot of storage space but also is easy to transfer and carry.
2.7 speed can offer buyers various choices and change the speed based on the specific circumstances.
3.Aluminum alloy frame can lighten the weight extremely, so that's easy to transfer.
Buy exercize mountain bike, Sales fashion mountain bike, mountain bike 27 5 inches Factory
7 Speed Aluminum Alloy Frame Adult Folding Bike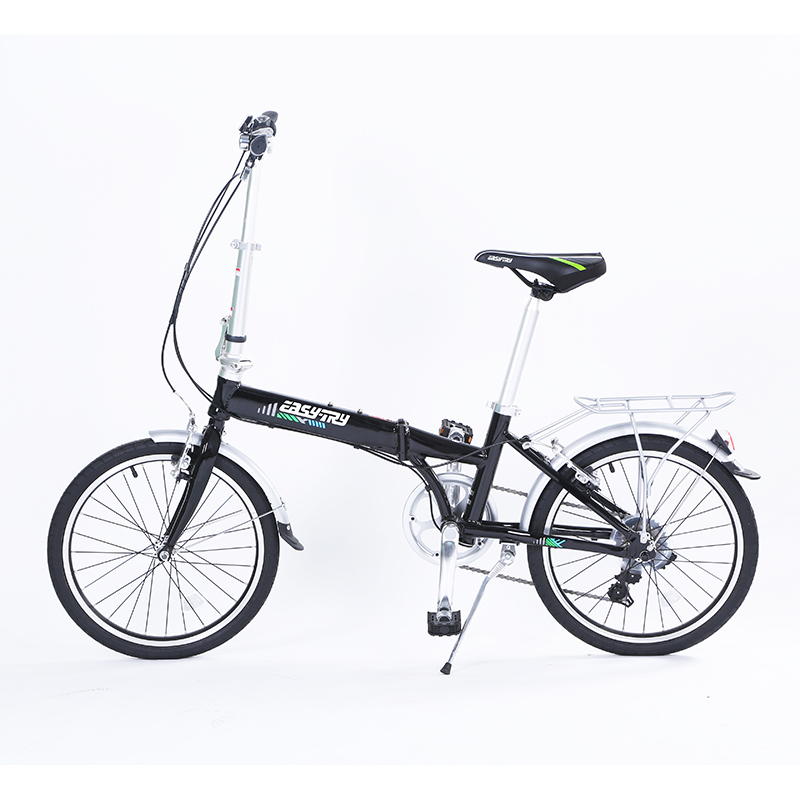 1. The product is made for adult to ride during the daily life , based on the collapsible trait and aluminum alloy texture so it' s easy to carry and store.
2. The bike also offer a seat for second person to seat , so you can give a ride to people who need.
3. According to client's requirements, the bike's frame can be steel or aluminum alloy. And the size can also be chose by the client. The color and logo can be customized.
Product features
1. Frame , handlebar , stem , chain wheel , saddle tube and so on are made from aluminum alloy so the weight is light for transferring and carry.
2. Front fork components are made by NECO , brake lever is made by JIESHI , outer tires are made by KENDA . Free wheel , gear shifter , rear derailleur is SHIMANO TZ21 , TX30-7S , TX50.
3. Bottom bracket parts is sealed which is prevent from getting rotten.
4. The double chain cover prevents the chain from falling down.
5. Collapsible pedals and frame make sure the convenience to carry and transfer.
6. A light is stilled as a rear reflector so the bike can be seen more easily in the dark circumstance.
7. Double wall promises the bike is stout and the rabbeting rim can reduce the noise of the bike.
8. Adjustable saddle is used in this bicycle. As people have different heights, they will feel comfortable if the seat post length is compatible with their height. So we added a seat bolt to let people quickly release the bolt and adjust the height of the saddle.
Main peremeter


Product detail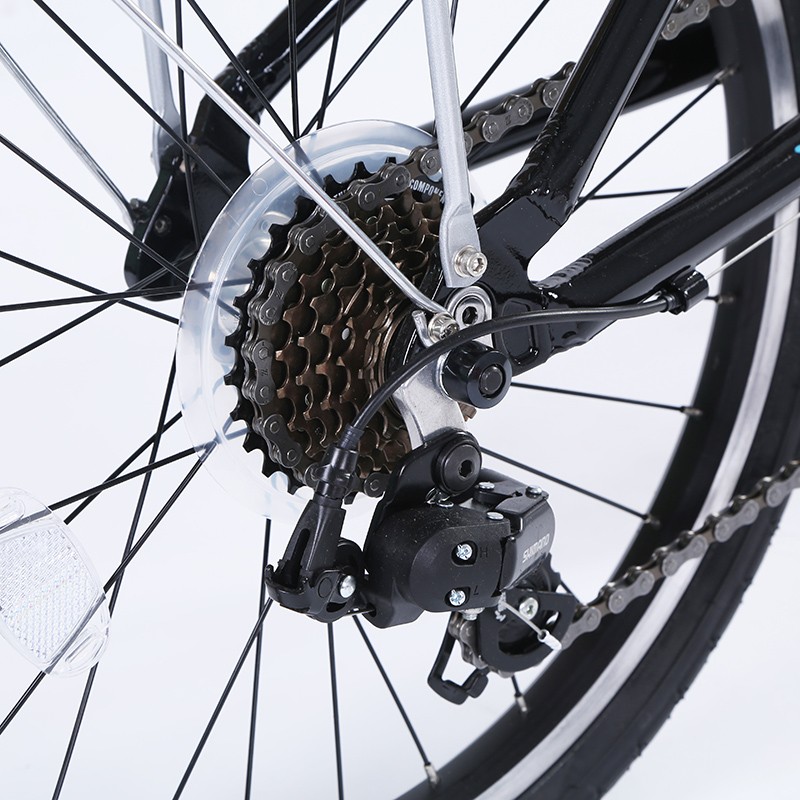 transmission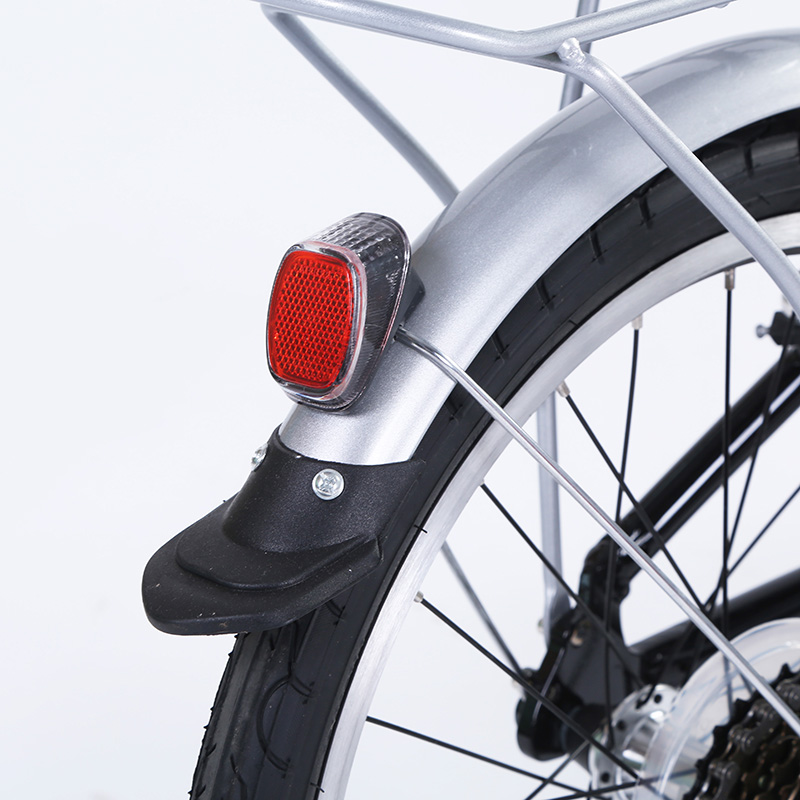 Light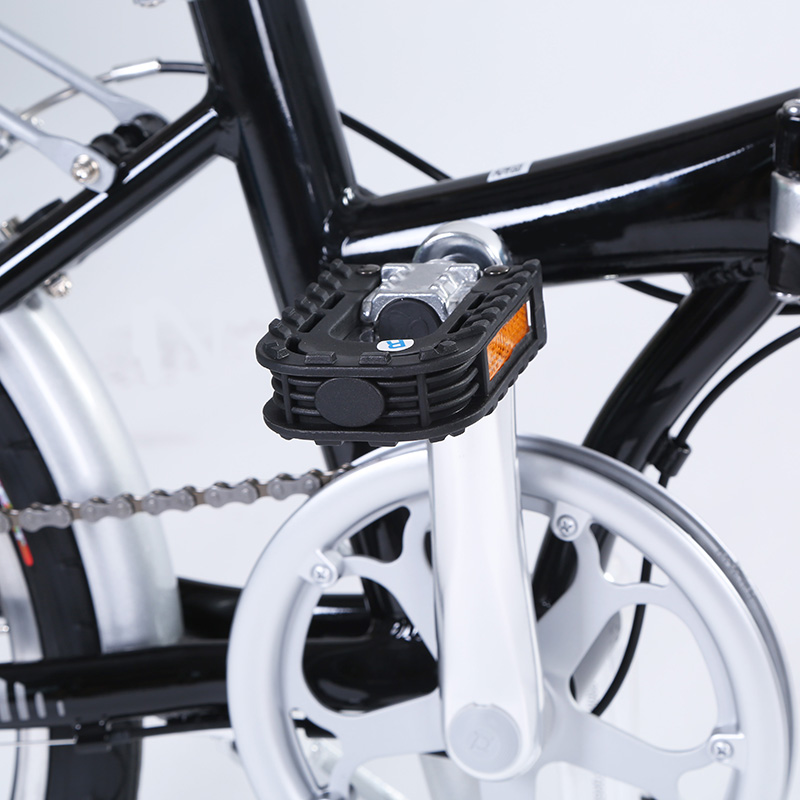 pedal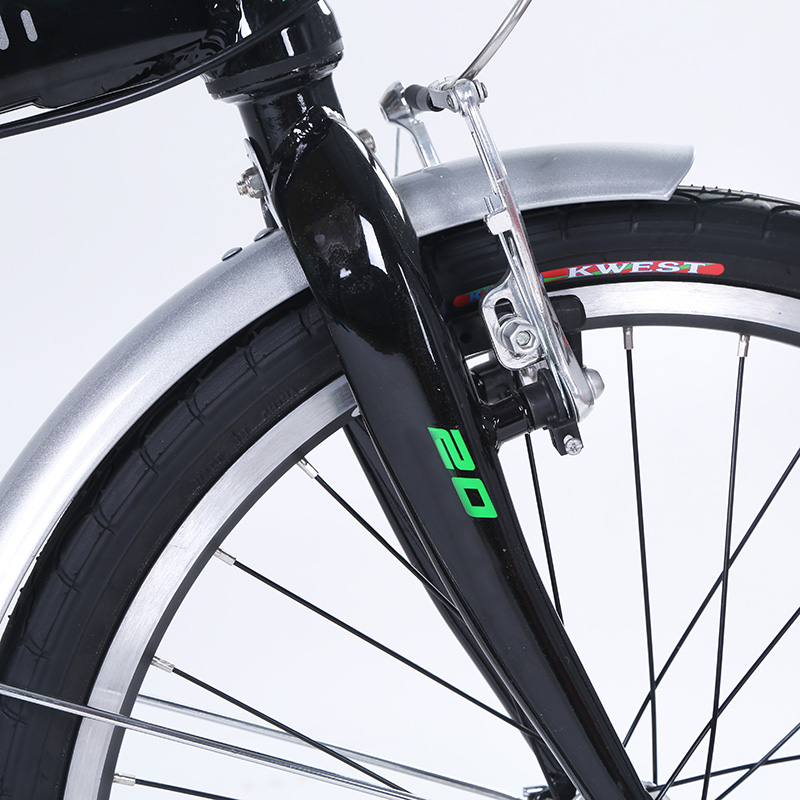 Brake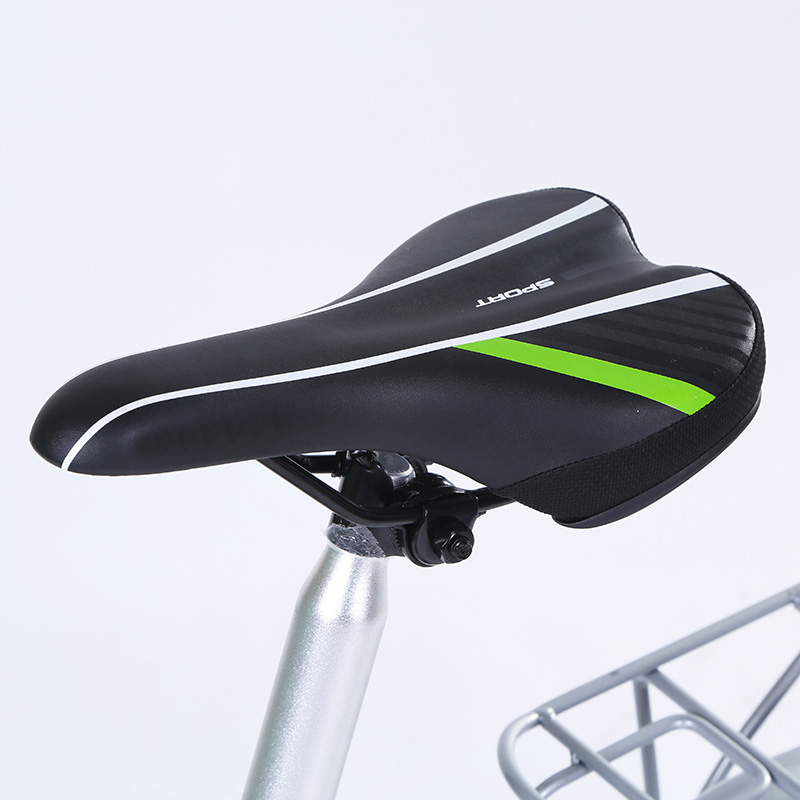 Saddle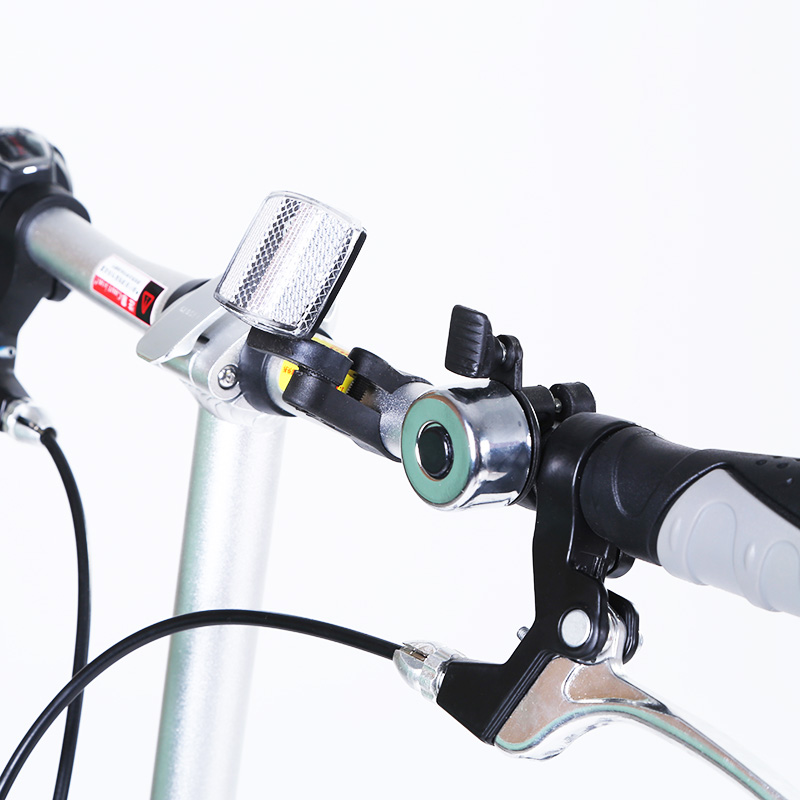 handlebar