Quality Inspection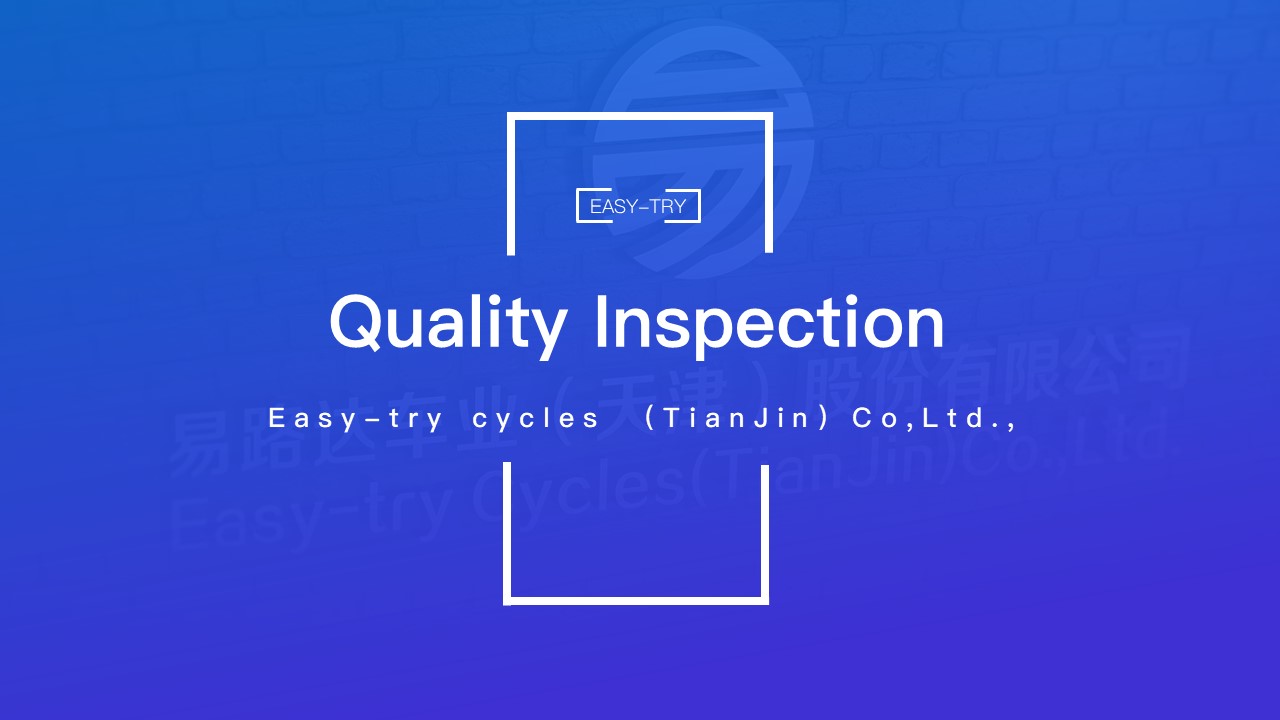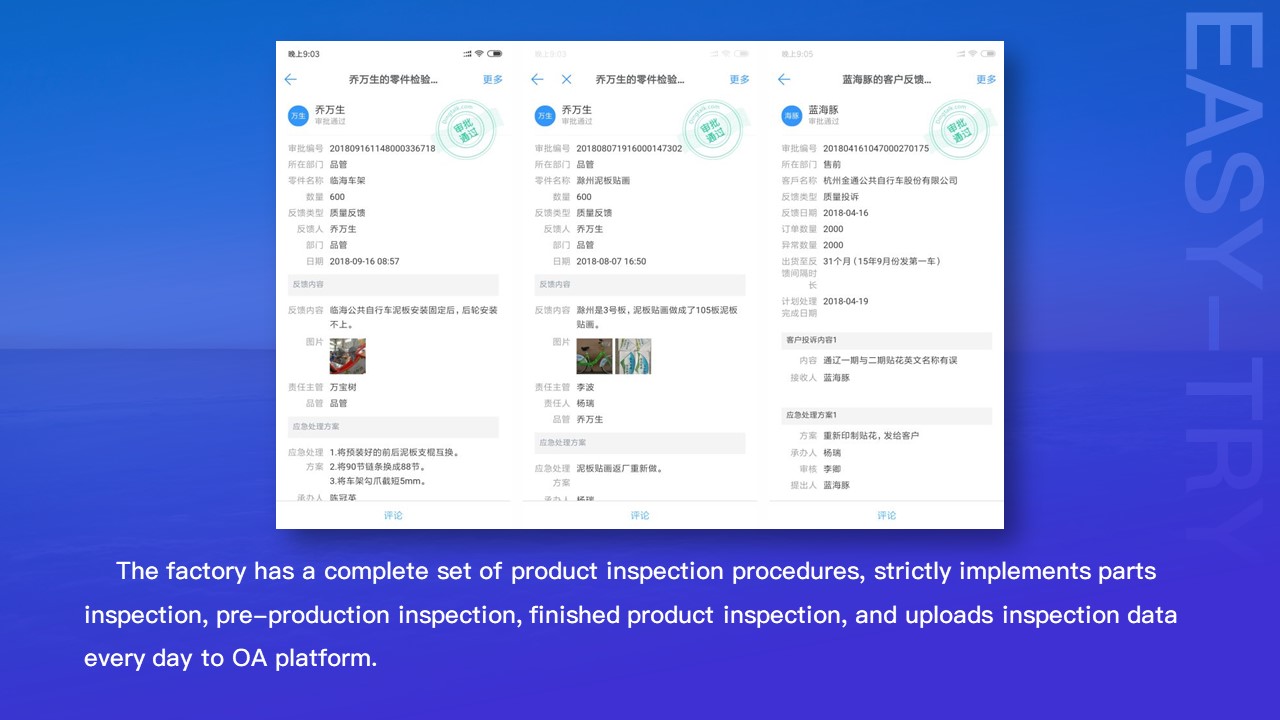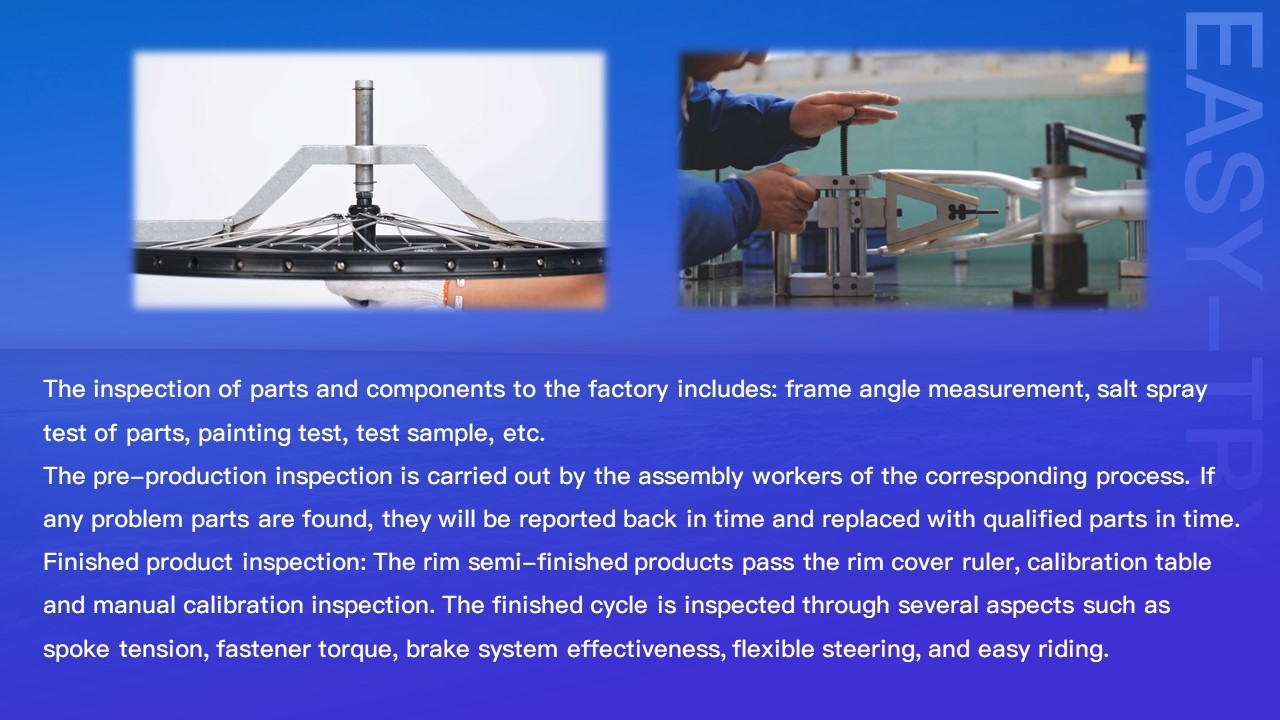 The factory has a complete set of product inspection procedures, strictly implements parts inspection, pre-production inspection, finished product inspection, and uploads inspection data every day to OA platform.
The inspection of parts and components to the factory includes: frame angle measurement, salt spray test of parts, painting test, test sample, etc.
The pre-production inspection is carried out by the assembly workers of the corresponding process. If any problem parts are found, they will be reported back in time and replaced with qualified parts in time.
Finished product inspection: The rim semi-finished products pass the rim cover ruler, calibration table and manual calibration inspection. The finished cycle is inspected through several aspects such as spoke tension, fastener torque, brake system effectiveness, flexible steering, and easy riding.
After passing the above inspection, it can be packed and delivered to ensure the quality and experience of the cycle.