Sales 12 27.5 inch disc brakes electric bike Company Price
26 Inch Hidden Lithium Battery Electric Bike
easy try

china

45days

98690pieces\yeas
1.The Force Perimeter features a high quality 24 Speed SRAM Drive train with SRAM Trigger Shifters which provides a great variety of gears and speeds for going up and down hills as well as for flat terrain. The bike includes a Front Disc brake for fast stopping and better braking in wet weather. The RST Capa Suspension fork is a high quality fork and will soften any bumps you may hit, diminishing their impact on your arms and upper body. The rims are double wall alloy which are light and strong, and the frame is also aluminum.
2.The Fork is a high performance Rockshox Recon RL 26" Solo Air with a Poploc remote lockout and 100mm of travel. The remote lockout will allow you to turn the suspension on and off with the push of a button on your handlebars. The lockout allows you to make the fork rigid when you are in no need of suspension and want your riding to be as efficient as possible. If you need the suspension on again, your hand can stay on your grips and activate it with the push of a button.
12 inch electric bike Price, Sales 27.5 inch electric bike, disc brakes electric bike Company
26 Inch Hidden Lithium Battery Electric Bike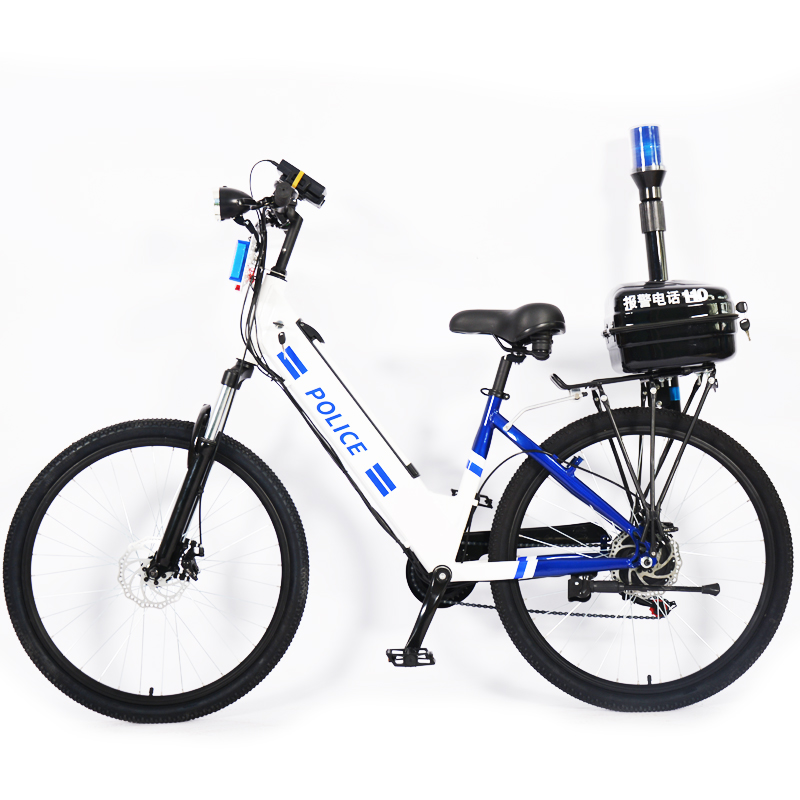 1. The 26" tires will produce the perfect ride. This size tire features the agility of a 26" tire, but has the ability to more easily go over larger bumps and obstacles such as with a 29er tire. They ride faster than a 26", similar than a 29" tire, but accelerate faster than their 29er counterparts. The wheel set features 26 Oval Concepts rims paired with perfect tires.
2. It has a Lithium Ion Rechargeable 8.4V 7800mAh Battery Type that can run faster with High Beam Center with flashing center taillight for 6:00 Hours and run Low Beam Center/Flashing center taillight for 15:00 Hours, Runtime Pursuit Lights in Wig-Wag mode front and taillight: 13:00 Hours, Runtime Rapid Pursuit Strobe in front and taillight: 28:00 Hours, Battery Charge Time: Approximately 5:30 Hours.
3. The front and rear hub is made with a quality alloy, it has a double wall rim, quality disc brake, alloy pedal shimano free wheel, leader saddle and made with Hi ten steel chain wheel.
4. Trunk Bag For Carrying Your Equipment: C3Sports Police Bike Patrol Trunk Bag. Available with Police, Sheriff, EMS, Security and Ranger Decals
5. According to client's requirements, the bike's frame can be steel or aluminum alloy. And the size can also be chose by the client. The color and logo can be customized.
6. Designed from the ground up as a Patrol Bicycle, the Code 3-XT "Thin Blue Line" comes complete with:
7. It has an Ergonomic Grips with Integrated Bar Ends which Includes Rear Carrier Rack, Rear Mounted Kickstand Quality Adjustable Stem for Optimal Riding Position and Comfort Speed Shimano Drive train.
Product features
1. The Patrol Light system fulfills two main purposes. The first is as a headlight and taillight with a high quality and very powerful CREE LED center beam light with a high beam of 600 lumens and a low beam of 240 lumens. The reflector used in the headlight provides a very long beam with an impressive width.
2.The center white light when combined with the optional taillight provides a very bright front headlight and a powerful rear flashing red taillight. This light is an extremely effective cycling light that will illuminate the road ahead at great distances and can even be used as a spot light. The taillight ensures you are visible from behind in the day or at night to vehicle traffic. Officers report to us that during traffic stops they point the center white light at the rear view mirror of the vehicle in the same manner one would with the spotlight of a patrol car.
3. The second component of the MaxPatrol-600 DLX is a side-beam system with very powerful pursuit or emergency lights. These lights do not use colored flip lenses, rather, they are also CREE LED's and are available in red/blue, blue/blue, red/red, amber/amber, amber/green, amber/clear, blue/clear and a California version for which the red light stays as a steady beam and the blue light flashes. The fact that they are colored LED's makes the light flashes extremely intense. The side lights flash at a very rapid rate and measure 400 lumens! Another advantage of the MaxPatrol-600 DLX is that when not turned on the system looks like a regular bike light.
4.If you want to use it undercover there is nothing to tip-off anyone that you are indeed an Officer, but once the red/blue lights are turned on, there will be no denying that this is indeed a Patrol bike. There are two pursuit modes. The first is a wig-wag pattern that if using a red/blue system will flash red/blue/red/blue, etc. A new pursuit mode in the DLX light is activated by holding the pursuit button down for two seconds. This rapid pursuit strobe mode will flash 6 x's per second as red/red/red/blue/blue/blue, etc.
5. The handlebar mounted control with two buttons that allows you keep your hand on the grip while controlling the light. The center headlight and pursuit lights can operate together or independently of each other. Use just the headlight, only the pursuit lights, or use all three together. The touch pad has two buttons.
Main peremeter

Product detail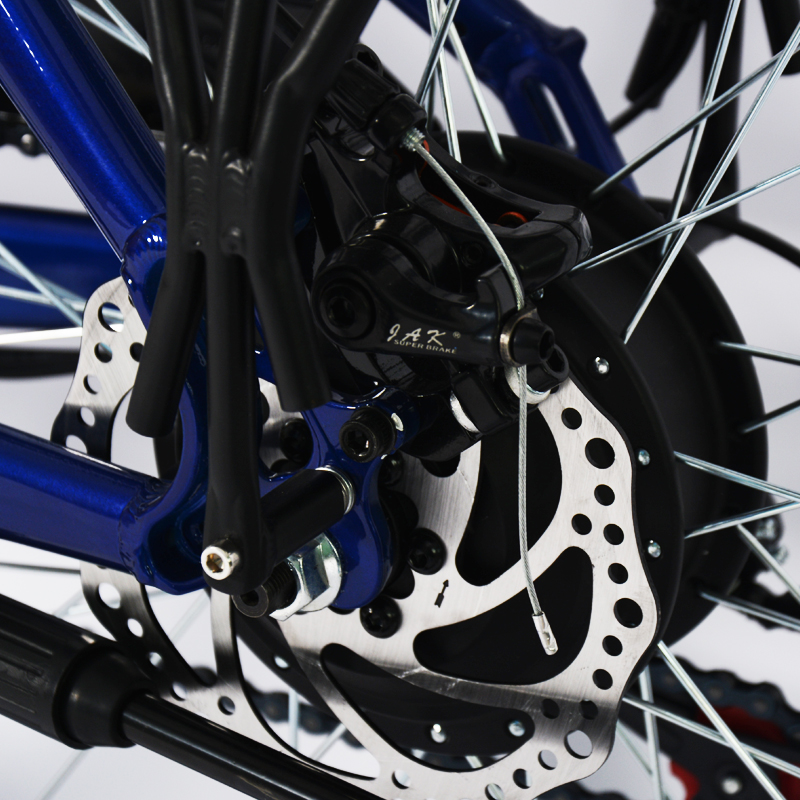 Brake
Light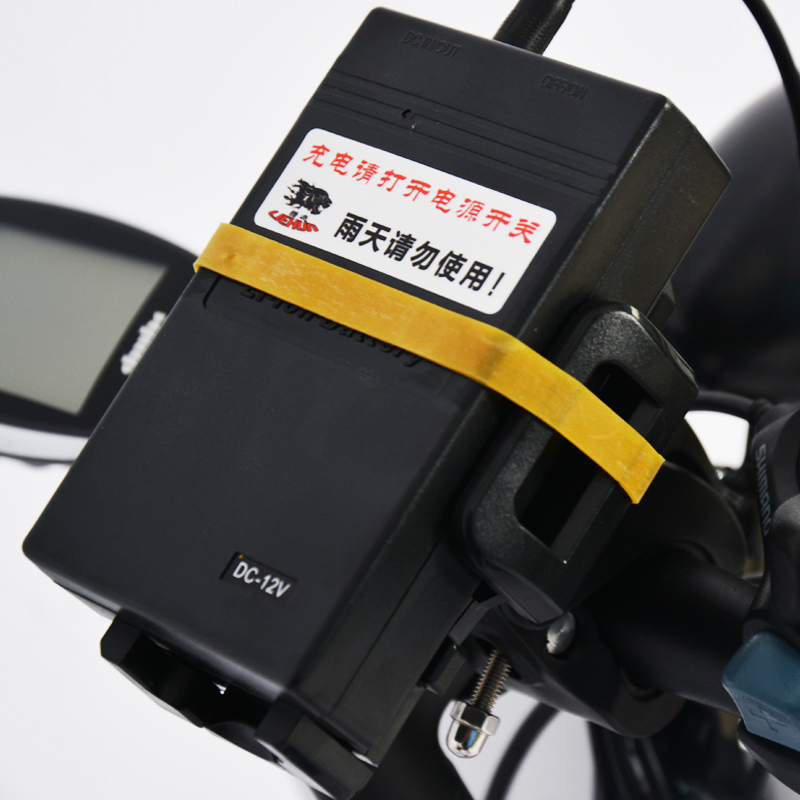 battery