Aluminum Alloy Frame Caliper Brake City Bike
Aluminum Alloy Frame Caliper Brake City Bike
easy try

china

45days

98690pieces\yeas
1.The color of the bike is colorful, which makes the bike looks more fashion than general types of bike.
2..The pink chain plate is feather-like and attractive. And it can also play a good protective role as driving.
3.Aluminum alloy frame can lighten the weight extremely, so that's easy to transfer.
Aluminum Alloy Frame Caliper Brake city Bike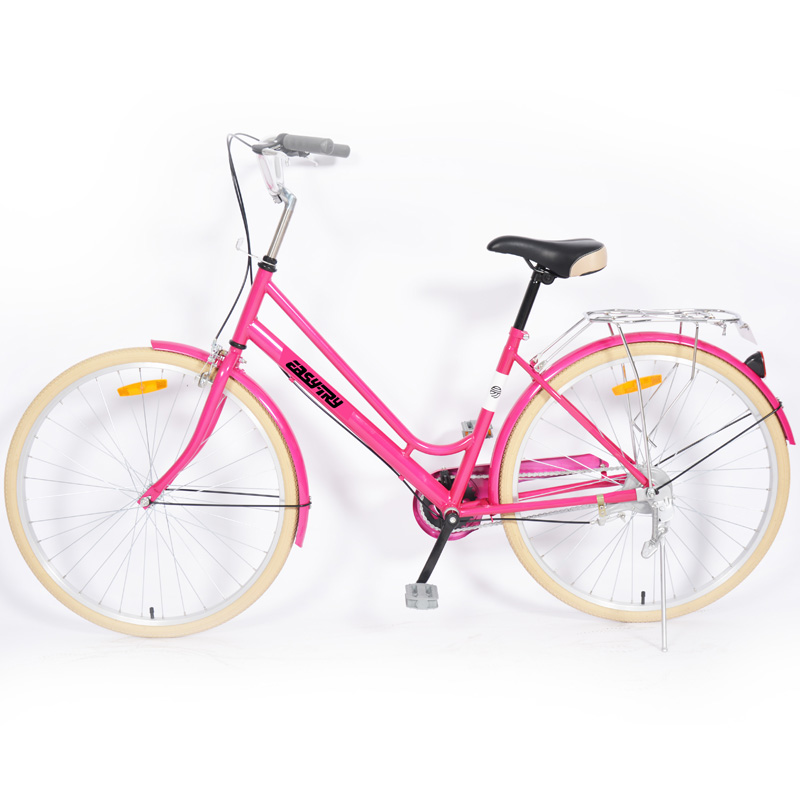 1.It can be decided whether to assemble the basket according to the customer's needs.The basket's design can be made by the rider whatever it refers to any kind of basket.
2.The 26 inches bikes are convenient for women to take a short tour in a big city and it is a affordable bike for ordinary people.
3.According to client's requirements, the bike's frame can be steel or aluminum alloy. And the size can also be chose by the client. The color and logo can be customized.
4.This bike uses the band-brake so it is more effective to avoid the noise.
Product feature

1.The advertisements, clients' logos can be put on the fenders. Fenders are strong plastic material to make it light for riding. Advertisements and clients' logos will be printed on anti-water sticker.

2.The product is made for adult to ride during the daily life , based on the aluminum alloy texture so it' s easy to carry and store.
3.Handlebar is made by aluminum alloy and then it can be anti-rust effectively.
4.The bike also offer a carrier for second person to seat, so you can give a ride to your friend who really want to try.
5. The speed can be changed on the basis of clients'demand.There are many speed rate including7,18,21and 24 that can be provided to people to choose。
Main parameter

Product detail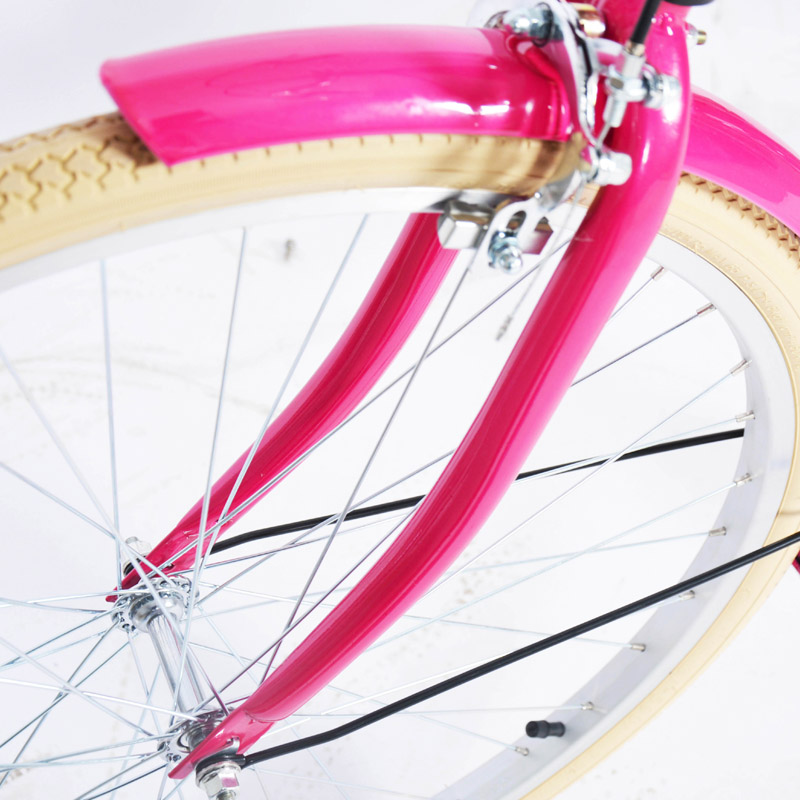 Tire security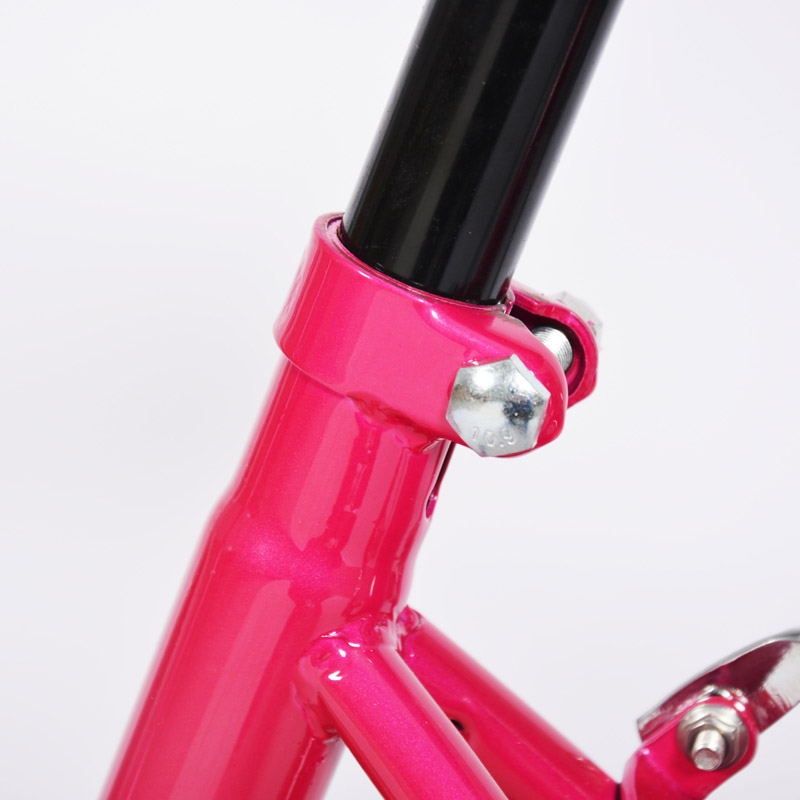 Stem sturdy