Rear Suspension Disc Brake Mountain Bike
Rear Suspension Disc Brake Mountain Bike
easy try

china

45days

98690pieces\yeas
1.The frame is 29inch made of light weight carbon fiber material which makes riding comfortable.
2.It has an Anti-rust protection that protects the bike parts from rusting .
3.Its made with a quality adjustable leader saddle which makes riding more comfortable.
4.Its equipped with a Solid quality kenda Air-filled long lasting tires
Carbon Fiber Utility Disc Brake Mountain Bike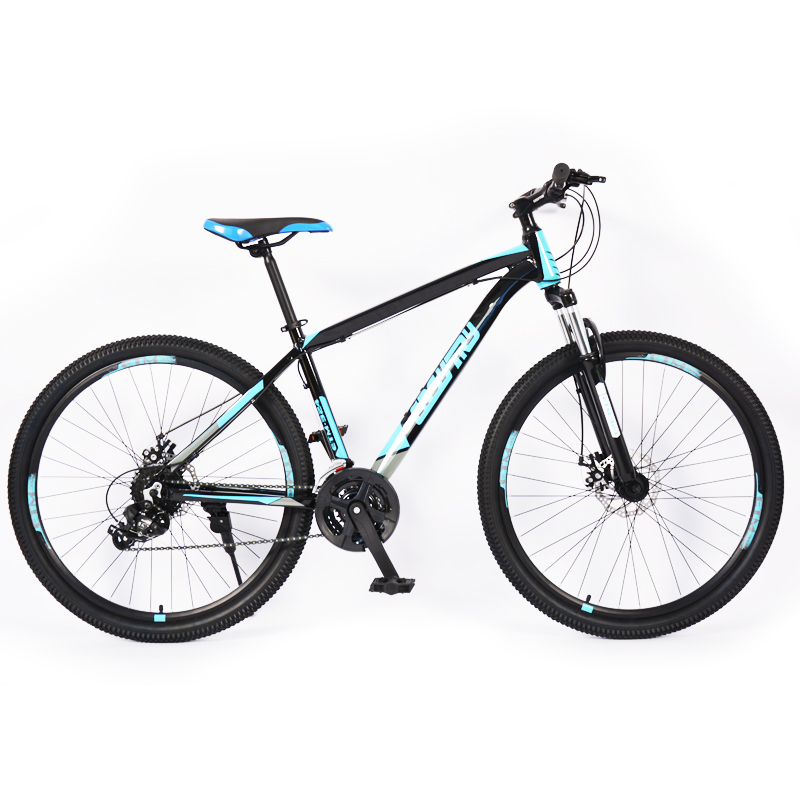 1. The stem is made of high quality light weight fiber material and its an utility mountain bike.
2. It is a double suspension fork single speed mountain bike suitable for men and can be operated on sand and freely at any environment.
3. According to client's requirements, the bike's frame can be steel or aluminum alloy. And the size can also be chose by the client. The color and logo can be customized.
Product features
1. It has a multifunction display on the handle bar and the bell has anti-theft protection grip. .
2. The Fenders can be designed with advertisements or logos.
3. It has a Multiple speed gear like Shimano18 - 21 speed gears and it runs very fast
4. The front and rear hub is made with a quality alloy, it has a double wall rim, quality disc brake, plastic pedal shimano free wheel, leader saddle and made with Hi ten steel chain wheel.
5. It's men utility mountain bike though women can also use it too.
Main peremeter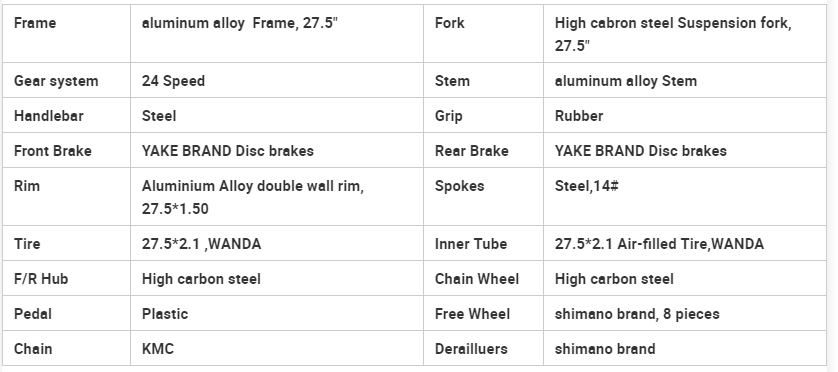 Product detail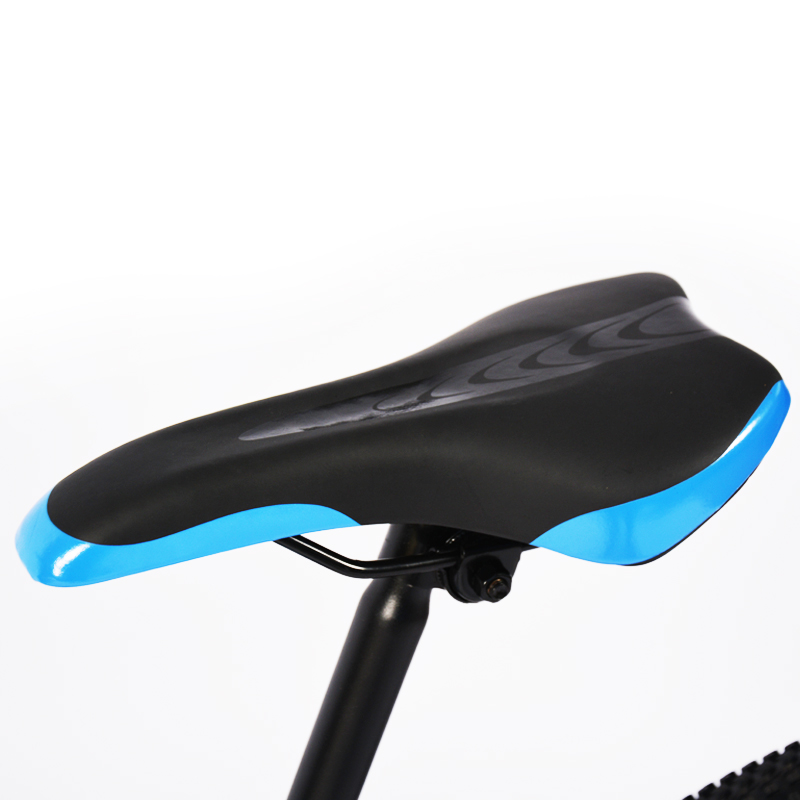 Seat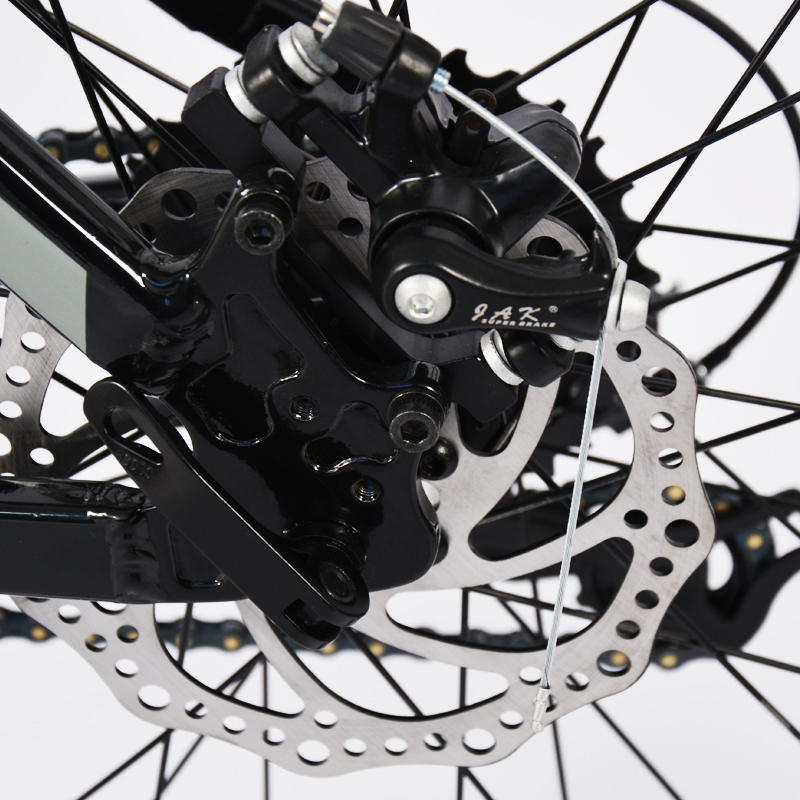 Brake