High Carbon Steel Rental Anti Theft City Public Bike
High Carbon Steel Rental Anti Theft City Public Bike
easy try

china

45days

98690pieces\yeas
1.Anti-theft screws are used in this bicycle as this sharing bikes parts will not be easily stolen or be taken apart by vandal. These anti-theft screws needs to be unscrewed by special tools. Tool box can be bought from the buyer.
2.Anti-rust protections of the rental bike are used in this bicycle. We have 28 patents of different covers to protect the parts from rusting.
3.Adjustable saddle is used in this bicycle. As people have different heights, they will feel comfortable if the seat post length is compatible with their height. So we added a seat bolt to let people quickly release the bolt and adjust the height of the saddle.
4.The basket is light and good quality to lose the weight of the bike and to carry stuff rider's safe.
High Carbon Steel Rental Anti Theft City Public Bike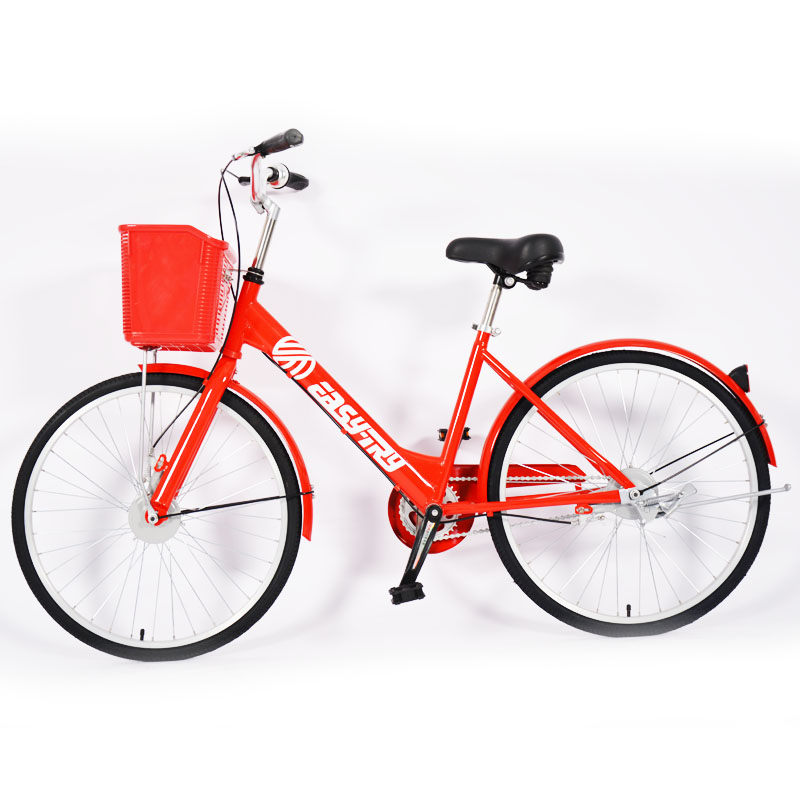 1.Public bike is for people to rent and ride in the city or in a restricted area like a university, a community ect.
2.The shared bike can be connected with smart locker with GPS tracking function, the management system and APP. Users can download the APP from the APP Store, scan the QR code on the bike, and unlock the bike. Manager of the system can set the area where people can ride, set the price per hour, check the location of every bike and the status of each bike.
3.According to client's requirements, the bike's frame can be steel or aluminum alloy. And the size can also be chose by the client. The color and logo can be customized.
Product feature
1. The bell is anti-theft and it's next to the grip. This design will make rider feel comfortable and easy to touch the bell. Another choice for anti-theft bell is to use our patent to protect the bells from stealing by Strong cover.
2. The clients' logos can be put on the frame. Fenders are steel and painted.
3. The inner-wires frame is used for avoid harm from the environment and man-made hurting of the wires.
4. The chain is Dacromet anti-rust chain which needs lower maintenance.
Main parameter

Product detail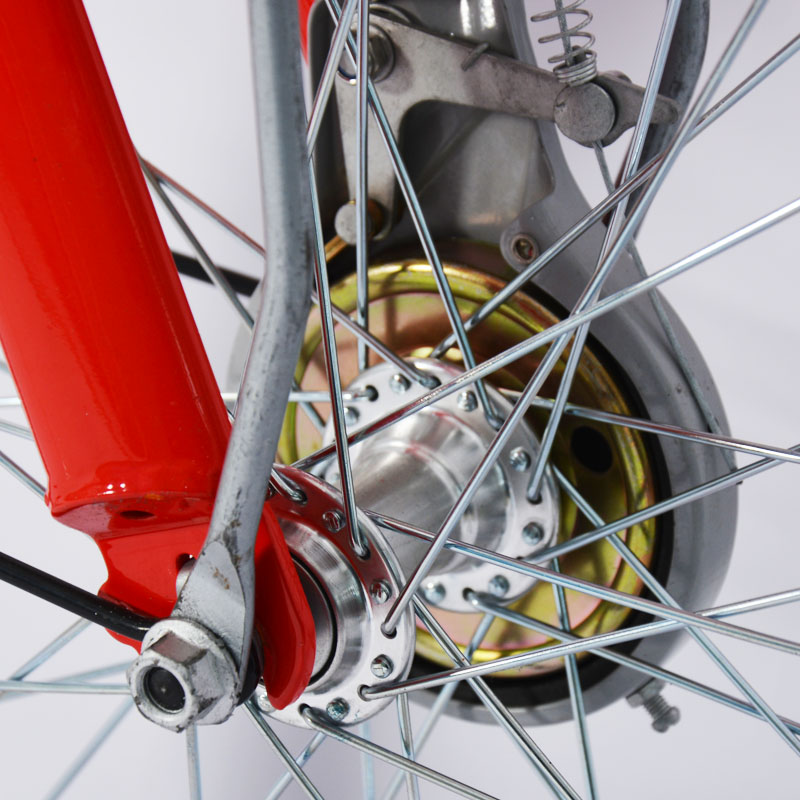 Aluminum alloy hub

Anti-theft and patented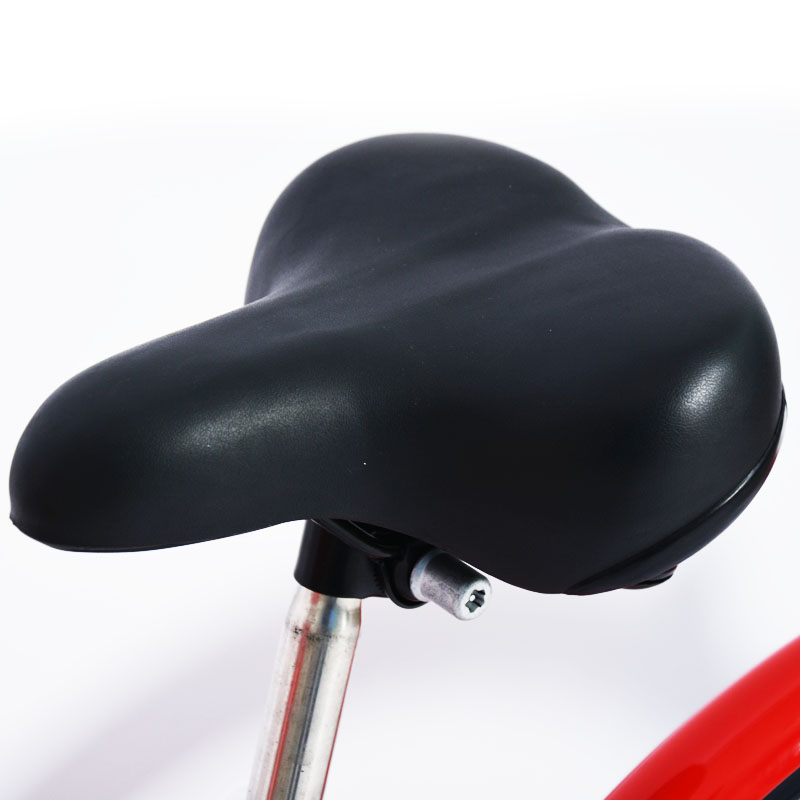 Leather saddle
Comfortable and popular