Sales Supply anti theft public sharing brake city bike Factory
Oem Exercize Steel Frame 26 Inch Mountain Bike
easy try

china

45days

98690pieces\yeas
1.OEM mountain bike low cost
2.color and logo can be changed,
3.suspension fork is a good buffer.
4.Adjustable saddle is used in this bicycle. You can adjust the height according to people of different heights, Can meet the needs of people of different heights.
5.Adopt V brake, brake is sensitive.
Sales anti theft public bike, Supply anti theft sharing bike, brake city bike Factory
Oem Exercize Time Trial 26 Inch Mountain Bike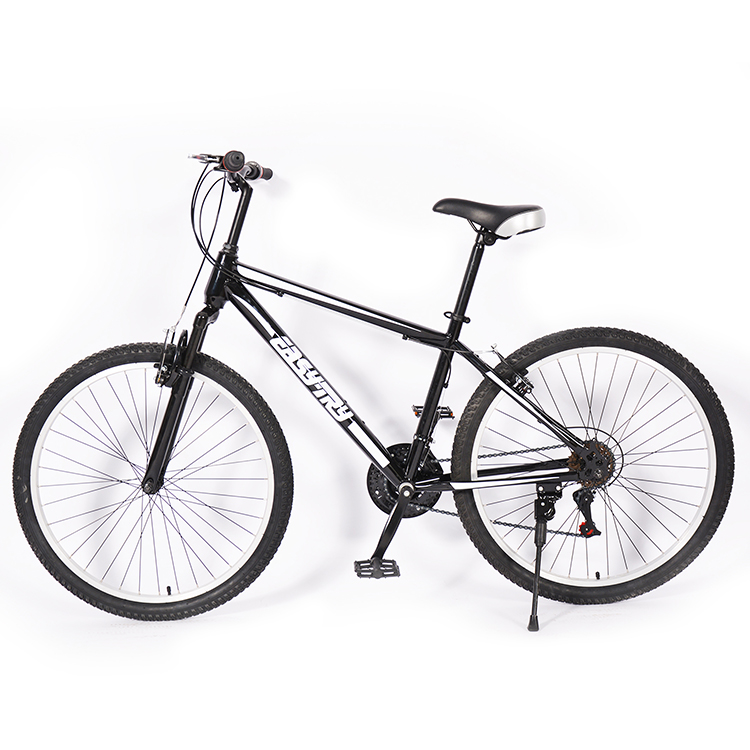 1. Hi-ten steel frame,The triangular frame is more stable
2. 18 speed ,Variable speed operation is more labor - saving
3. Suspension fork, it can stretch up and down on the potholed road to cushion the impact and protect the bike's body, making riding more comfortable
4. The size of the bike can be customized according to customer requirements.The bike can also be made of aluminum.we can also customized color and logo.
5. Mountain bike saddle, ergonomic, sitting for a long time is not sore.
Product features
1. Exercise mountain bike,The bicycle adopts the low span geometry design, getting on and off the bicycle is safer and more convenient,
2. Aluminum alloy rims are not easy to rust
3. Handlebars are easy to grip and exert force
4. tyres does not puncture easily
5. The new reinforced high carbon steel, the whole bike high appearance level, the frame is smooth and beautiful, does not discolor does not fade, the bicycle is more stable and more solid
Main peremeter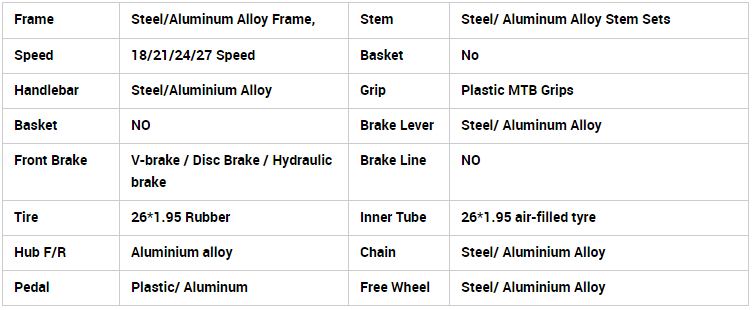 Product detail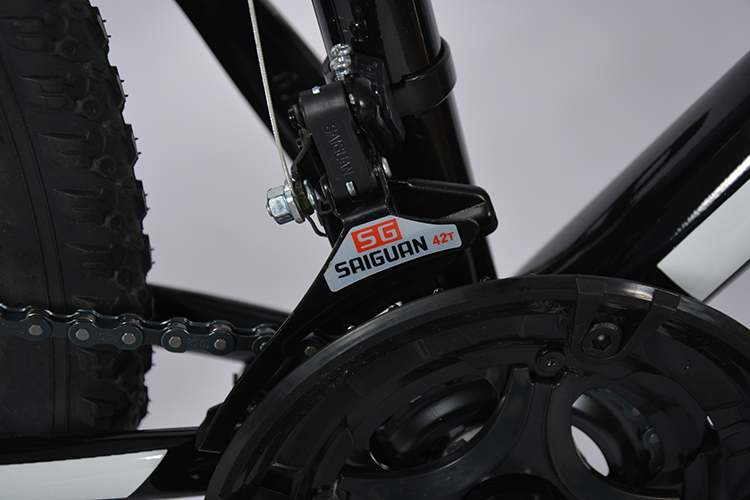 Fasteners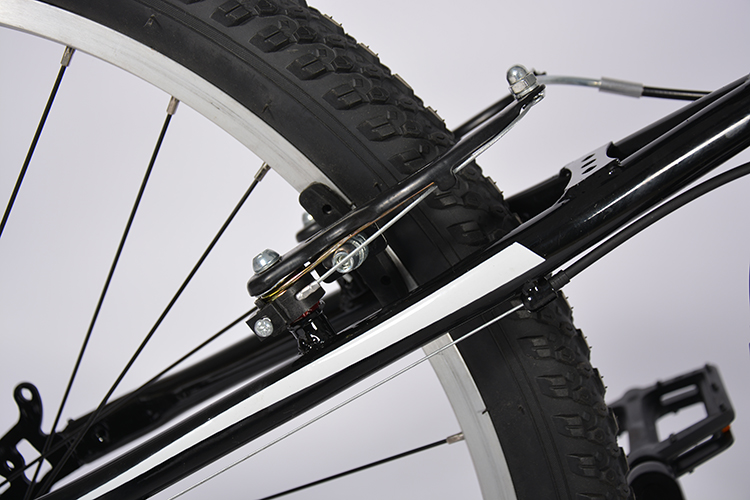 Brake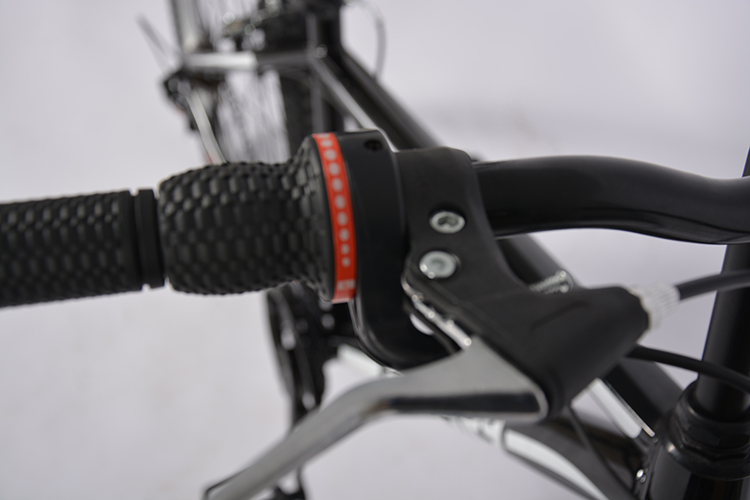 Bike handlebar